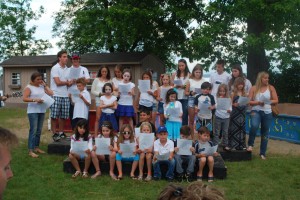 Oneg Shabbats
Our two Friday night Oneg Shabbat programs provide a family oriented, meaningful Shabbat experience to finish off a fun-filled week and celebrate our campers' talents. The lighting of the Shabbat candles is a beautiful experience, only enhanced by being surrounded by beautiful Lake Simcoe and the entire Arrowhead family. At every Oneg Shabbat, campers and staff are encouraged to dress in blue and white, the colours of Israel, to welcome Shabbat.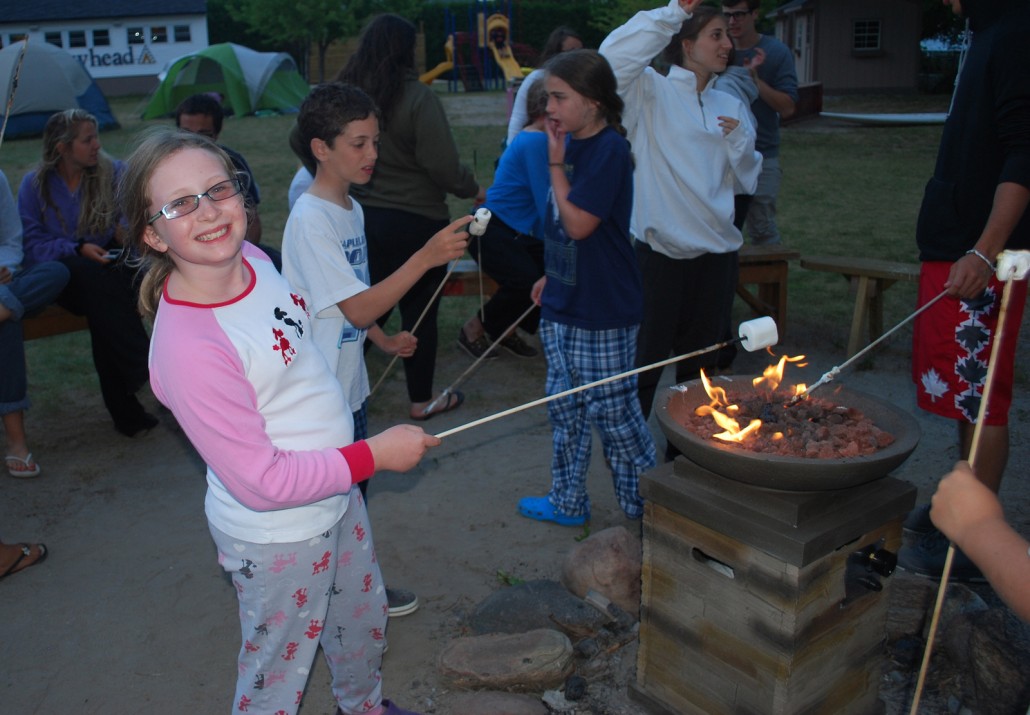 Overnights
We hope your camper can join us for our amazing overnight experience! Campers will sleep in tents and spend the whole night roughing it on our camp site! They will participate in fun, engaging activities, including bon fires with traditional camp firesongs, evening programs, snacks and cabin bonding that will give them a taste of the overnight camp experience.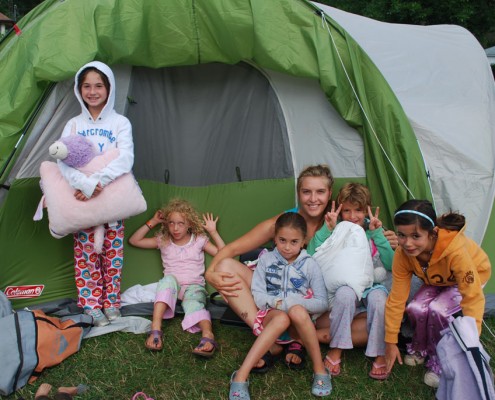 Hawk/CIT Camping Trips
Hawk and CITs (entering Grades 5 and up) will enjoy a 3-day 2-night trip to one of Ontario's Beautiful Provincial Parks. While there they will pitch their tents and establish a home base and participate in daily activities that may include hiking, canoeing and swimming. Campers will enjoy the experience of sleeping in a tent, living in the outdoors, cooking over a campfire, and experience the wondrous starry sky. Some years, our Camping Trip is a Canoe Trip to Beautiful Algonquin Park! During these trips, campers will learn how to organize and pack for a camping trip, how to live in the natural environment and respect the outdoors.
Check out our 2017 Canoe Trip Video here!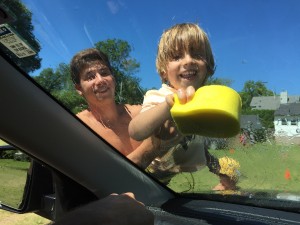 Community Events
A unique feature of Camp Arrowhead are our evening programs. These are always special and provide an opportunity for the Arrowhead family to gather together. From talent shows, to carnivals, to our parent/staff baseball games, parents and campers have a chance to enhance their relationships with the staff as well as other families in our community.
See our calendar for the dates of Camp Arrowhead community events and programs scheduled for the upcoming summer